Description
Emotional Freedom Techniques or EFT Tapping For Christians can help reduce everyday stress, ease negative emotions allow us to let go of frustration, disappointment, and overcome feelings of panic and overwhelm. EFT can even play an important role in healing our bodies physically from stress-related illnesses.
EFT has been proven in over 100 scientific studies to be effective, and the science is predicated on God's own physiological design for HOW we heal emotionally.
Dr. Joseph Mercola, perhaps the world's best-known natural health advocate, and a Christian, sees EFT as a gift from God.
Emotional Freedom Techniques (EFT) is an amazing self-help tool used to repair the emotional, psychological, spiritual, and even physical damage caused by past traumatic events. EFT works by allowing us to de-program negative perceptions or limiting beliefs we may have learned early in life that can now run our adult life. The process is based on neuroscience research that shows how emotional trauma contributes directly to many, if not all, diseases. This research shows that "tapping" reduces the emotional charge around negative memories and events that trigger our current emotional distress, even though those negative incidents may have happened decades ago.
The EFT For Christians Basics Workshop will introduce you to the practice and science of Emotional Freedom Techniques, from a biblically sound Christian perspective.
What's included:
Five training and practice videos (two hours)
The Comprehensive Tapping Instructions Worksheet
The Constricted Breathing Exercise Worksheet
The Life Goals Worksheet
The Getting Started Tapping Worksheet
The Personal Peace Procedure Notebook
Answers to the Top 10 Questions Christians ask about EFT
The EFT Tapping Points poster
And the 208-page flagship volume in the EFT For Christians book series Tapping Into God's Peace And Joy in e-format.
Bonus Content! The Tapping Spy Children's Tapping book.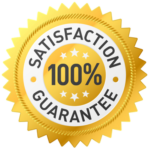 Complete the workshop at your own pace, in the comfort of your own home. And you can repeat and review the videos as often as you like, for as long as you like!
The EFT For Christians Basics Workshop is 100% guaranteed. If this workshop doesn't meet your expectations for any reason, you can request a full refund within 60 days of enrolling, no questions asked.
Tapping—using our fingertips to tap on face and body acupressure points to signal the "alarm" part of our brain (the amygdala) that we are now safe, in the present, and that the past event that still triggers us into unhealthy thoughts and behaviors is truly in the past.
Your instructors are Cathy Corbett Reiling and Sherrie Rice Smith.
Cathy Reiling has 30 years' experience in Christian ministry and over the last 10 years, she has found EFT (Emotional Freedom Techniques) to be the most effective and user-friendly personal growth tool. She is continually encouraged with the powerful emotional healing results that EFT brings to each session that she observes and administers. Cathy is a certified and accredited Master Trainer through EFT International and holds EFT Expert certification in Clinical EFT through EFT Universe.
Sherrie Rice Smith has 47 years' experience as a Registered Nurse. She believes that the Lord led her to Emotional Freedom Techniques after the death of her youngest brother. As a Christian and a medical professional, Sherrie quickly understood the physiological and spiritual implications of EFT's healing ability as God created it. Now retired from nursing, Sherrie holds two EFT Practitioner certifications and has published five books in her EFT For Christians series.